How Does An Affiliate Program Work
---
Affiliate marketing involves referring a product or service by sharing it on a blog, social media platform, podcast, or website. 
The affiliate earns a commission each time someone makes a purchase through the unique affiliate link associated with their recommendation.
An affiliate program is a marketing tool for the eCommerce industry that pays external affiliates commissions to drive traffic to a website or promote products.
The merchants get into an agreement with the affiliates, also known as an affiliate agreement, on the terms of association and payments. In most cases, the affiliates are paid according to the number of people they send to the merchant's site or the purchases made through their unique link.
How Affiliate Programs Work
Affiliates create a profile on the affiliate network and then find a product or service they want to promote. The platform provides a unique link that can be shared with friends, family, and social media followers.
When someone clicks the link and makes a purchase, the affiliate receives a commission for each sale.
Merchants use affiliate networks to recruit new customers. These networks often provide tracking technology to keep track of their affiliates. Merchants can pay affiliates on a performance basis, meaning they only pay them when they generate sales.
Most popular affiliate networks provide payment processing and technology to their merchant partners.
The average salary of an affiliate marketer, according to Glassdoor, is $59,060 per year. It ranges from $58K to $158K, including "additional pay" options like cash bonus, commission, tips, or profit sharing.
Beginner affiliates can expect to earn up to $1,000 per month. Affiliate earnings ranged from less than $10,000 to more than $150,000 in 2021. Learn more about those numbers here.
---
How can I get affiliate links? Affiliates can get links by joining an affiliate program. Once approved, they can then access their dashboard to explore the merchant's available affiliate links. The affiliates can promote the link on their website by adding it into their content.

Examples of Affiliate Programs
Here are some examples of affiliate programs:
Amazon Associates. An excellent example of an affiliate program is Amazon Associates. It pays a commission for each product referred to Amazon and buys it on Amazon. Amazon uses cookies to track visitors' purchases from your site and deliver the commission. The cookie life counts from 24 hours to 60 days (depending on the product category) when the visitor clicks on your link and gets to the Amazon page.
ShareASale Affiliates. The platform allows affiliates to choose from over 50 categories. In addition, each merchant has its Commission Junction page, where affiliates can find links and banners to promote products. This makes it easy for ShareASale affiliates to keep track of their earnings and find new merchant partners.
eBay Partner Network. Another major affiliate program is eBay Partner Network (EPN). This network offers many advantages for affiliates who want to promote products from the world's largest marketplace. It is easy to qualify for the EPN affiliate program, which is free to join.
ClickBank Affiliates. ClickBank has been around since 1998 and continues to be an excellent choice for affiliates who want to promote digital products, including e-books, software, and online courses. The commission rate on ClickBank products is high — as much as 75 percent — making it possible to earn a good income every month.
How Much Do Affiliates Get Paid?
Affiliate programs offer different commission rates on various products. For example, amazon pays up to 20% fixed commission for sales of the sakes of amazon games. Therefore, the commission rate of the products that an affiliate product promotes determines how much they are paid per sale.
When setting commission rates for your affiliates:
First, determine the value of the customers they bring to your business. To determine the customers' value:
Estimate the most realistic revenue you'd expect to earn from a particular customer throughout your association period.
Determine the costs you incurred to bring them into your business.
Consider the number of customers your business retains annually.
With these considerations, you can calculate the average customer lifetime value. First, multiply the duration of your relationship with the customer with the annual profit. Then, subtract the initial cost of acquiring each customer.
That is,
Average Customer Lifetime Value = Average number of years of association × Average profit earned from the customer – The initial cost of acquiring the customer
Remember, for the affiliate program to be sustainable, the commission rates you settle for should be less than the average customer lifetime value.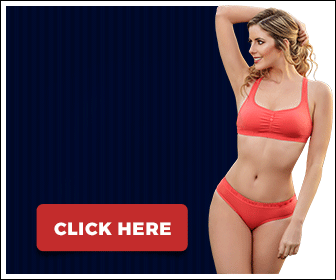 Take note of your competitors' commission rates. Other businesses in your niche likely target the same market with an established affiliate program.
Carefully study their commission rates and awarding policies. From their framework, you can then craft your commission rates structure, which will give you a competitive edge over them. In addition, more attractive commissions will draw marketers to your forum, thus broadening your customer reach.
What is an Affiliate Marketing Agreement?
An affiliate marketing agreement is a contract between an affiliate marketer and a merchant. The purpose of the contract is to outline the responsibilities of each party, define compensation structures, and put forth other essential details.
Affiliate marketing agreements are often made via web publishers. They are critical legal documents that set out each party's responsibilities and obligations and how disputes are handled.
There are two types of agreements:
Standard agreement. This is a simple contract between the vendor and affiliate that lays out the general terms of the relationship. The contract doesn't list specific products but rather indicates the scope of what the affiliate will be marketing.
Product-specific agreement. This more detailed agreement lists specific products or product categories, often as part of a promotion or seasonal event (such as Black Friday). It can also include milestones or thresholds for earning commission (such as reaching $1,000 in sales) and specifics on how you'll track referrals (an email address attached to a cookie, for example).
What's Included in an Affiliate Marketing Agreement?
An affiliate marketing agreement contains all the terms of the sale between the merchant and the affiliate.
Some of the critical pieces of information that should be stipulated in the agreement include:
Commission and payments. This section is one of the most critical parts of an affiliate marketing agreement. It details the amount of money an affiliate can earn and when they should expect their payments.
The section includes:
The parameters to determine an affiliate's commission. Is it the amount of traffic they bring to the site? The number of sales they make?
The commission rates available
How the affiliate becomes eligible for a commission?
When you come up with an affiliate agreement, you should explain how you will track sales and commission. For example, will you use cookies to track sales and issue commissions? Or are you using a third-party program to monitor sales?
Brand promotion. In the agreement, specify the brand rules to be observed in marketing.
Mention:
The rules on using the brand's trademarks and name in marketing
Communication directives when presenting the product to the intended audience
Consequences of any authorized use of the brand
The roles of the business and the affiliate marketers in effecting sales. The agreement stipulates what marketers and the business will do to smoothen the marketing efforts.

Link promotion terms. This section stipulates the guidelines marketers should observe when promoting the affiliate link, including:
Practices that are considered abuse of the affiliate link, such as cookie stuffing
Sites where marketers can promote the link and those that they shouldn't
Other essential details to include in the agreement include, but are not restricted to:
Terms in the termination clause or suspension
Legal agreement.
Confidentiality stipulations
Learn more on the contents of an affiliate marketing agreement in this detailed article.
Promoting your product through affiliate programs is an excellent way to gain access to more customers. In addition, it can lead directly to a boost in sales and revenue. However, before you add affiliate marketing to your sales promotion arsenal, you need to learn the ropes and know how it operates.
Understanding these rules will put you in a better position to interact and associate well with your marketers for a healthy partnership.
---